We are Tech-Enabled. We are Tax Experienced.

Compliance First + Tax Tech Driven: Your Multidisciplinary Specialty Tax Firm
StenTam offers technology-enabled financial solutions that provide accurate, compliant, and hassle-free tax credit filings.
Years of Combined Experience
Tax, Legal & Technology Associates
Your Hassle-Free Tax Technology Firm
Reach Your Goals with Exponential Simplicity
How do you make the complex simple?
At StenTam, that's our job. We are highly focused on serving our clients with tax resources commensurate with a professional services organization. We deliver the expertise and solutions typically found in Fortune 500 companies to small and mid-size businesses, giving them a competitive advantage in the marketplace.
Whether you're a start-up looking to get your business off the ground, or a well-established organization looking for the next level of growth, we are here to help you learn about the tax programs that could help you achieve your goals.
Mike Mitchell
Chief Legal Officer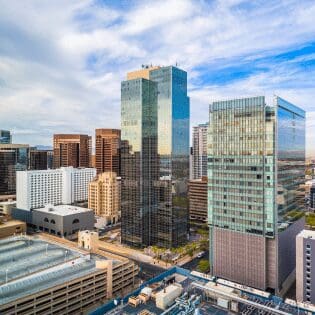 Phoenix, Arizona
1 N Central Ave. Suite 1030 Phoenix AZ 85004
Queens, NY
44-70 21st St Suite 281, Queens, NY 11101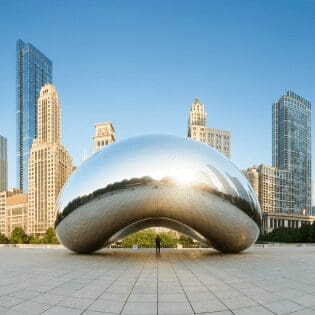 Chicago, Illinois
213 W Institute Pl Suite 200 Chicago, IL 60610
CARES Act
When the CARES Act was established in the United States, StenTam leveraged their 100+ combined years of tax and regulatory experience and wanted to help business owners fully maximize available funding through stimulus programs such as the Employee Retention Credit (ERC), R&D Tax Credit, Work Opportunity Tax Credit and more.
StenTam quickly discovered how disconnected businesses owners were from the process of tax credit filing and stimulus programs – prompting them to create proprietary technology that not only allowed for easy and compliance-driven filings but also helped eliminate the multiple middlemen typically required to file for tax credits and stimulus programs, allowing businesses to fully understand the entire filing process and have instant access to updates.
More than 3.4B in Stimulus Funds Retrieved for 4000+ Companies
With over $3.4B in tax credits and stimulus funding retrieved for thousands of business owners, StenTam has successfully built a clear, efficient, and effective white-glove system to help business owners file for tax credits and stimulus funds.
Providing the additional, unique value of offering all customers access to proprietary software that guarantees compliance-focused filings and easy communication, working with StenTam has shown to be a very smart choice for businesses who were considering big-box agencies or independent firms.
Offering tax services that provide peace of mind for every business type, StenTam helps companies maximize incentives while providing maximized compliance with maximum care.
Our Beginnings
StenTam was founded on the premise of using cutting-edge methods to help our clients get the most out of available tax credits, specialized tax incentives, stimulus opportunities, and economic relief options. Our goal, as full-service tax partners, is to help clients understand and effectively receive available funding in fast and compliant manners.
Using technology to solve complex problems, enhance compliance, and deliver enterprise level solutions to small and mid-size organizations are our founding principles. Our humble beginnings were originally focused on helping organizations apply for and receive PPP loans, a very complex process that we were able to automate. With this success, we were asked by our clients how we could help with other aspects of the CARES ACT, including the Employee Retention Credit (ERC). We responded with technology and recruited experts in the tax credit space to build a multidisciplinary tax technology firm. Our commitment to our clients is to deliver best in class service, compliance and support today and into the future.
The Research and Development (R&D) Tax Credit can be an excellent financial resource if your business is committed to innovating new or improved products, processes, technologies, or software. Unlike a tax deduction that reduces your taxable income, the R&D...
read more
Interested in learning about your eligible tax credits?
Submit your info to learn more.
StenTam can help you discover which tax credits your business qualifies for.
Ready to take the next step for your company's future?
Make an appointment with a team member today.
Fill in the form to begin.